Top Rated Chiropractor in Aurora
Welcome to Southeast Family Chiropractic.   At Southeast Family Chiropractic, we do our best to accommodate each individual patient's need.  Whether someone is coming in for acute pain from a disc injury to the patient that is looking for monthly wellness care, we will adapt our treatment plan to what is best for you.
Welcome to Southeast Family Chiropractic
We are located on the southeast corner of Parker Rd. and Quincy Ave. in Aurora, just east of the Cherry Creek Park.
Our office is unique in that we use multiple modalities to treat your condition.  Although the chiropractic adjustment is the foundation of most treatment plans, we also offer e-stim, ultrasound, cold laser, and flexion-distraction tables.   These additional modalities can help reduce your symptoms much faster than just the adjustment alone.
We treat a wide variety of conditions.  Some are obvious like back and neck pain, but we have success with headaches, vertigo, sciatica, numbness in the extremities, as well as others.
The biggest misconception about chiropractic is that you will need to keep coming back forever.   When you first come in, we will present you with a recommended treatment plan to help with your current complaints.  After we have resolved your problem,  you have the option to return as needed or, as many of our patients do, come once or twice a month for maintenance/wellness care.   It is entirely up to you.
If you would like to choose our office to treat your complaint,  you can call or email us and we will try to schedule you as soon as possible, often the same day.  If you are unsure of the cost or if your insurance will cover the treatment, please call us and we will be happy to verify your benefits or let you know our self pay options.
Many people dismiss chiropractic as being something only for back pain, but chiropractic treatment can be used to treat a wide variety of physical issues, such as migraines and headaches, chronic pain, carpal tunnel, pain due to injury or muscle strain, and much more.
At Southeast Family Chiropractic our chiropractic team is ready to meet with you to discuss your needs. We will help to design a program that is right for you. We look forward to meeting you.
Chiropractic care is the practice of using spinal alignment to alleviate a wide variety of physical ailments, including muscle strain, neck pain, chronic back pain, and more. This is accomplished by adjusting the position of the spinal column to its proper shape, providing a non-invasive solution for pain relief.
Chiropractic is one of the most amazing healthcare professions, but very few people understand what it's all about. We are here to help you gain a basic understanding of how our Aurora chiropractors can help you and your family.
TRUSTED CHIROPRACTOR: READ OUR REVIEWS
HOW TO FIND A CHIROPRACTOR
This guide will help you find the best chiropractic clinic for you. When most people in Aurora decide they need a chiropractor, they end up doing a search and just picking someone at the top.
Being at the top of Google for the chiropractic search does not necessarily mean they are the best chiropractor for you. Follow the steps below to make sure you are picking the right chiropractor for you.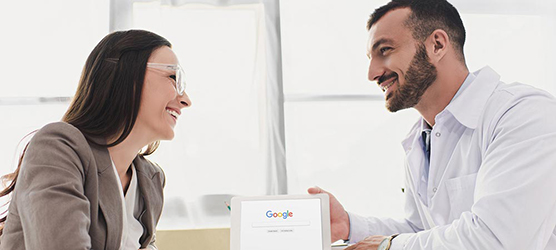 Time Needed: 5 minutes
Total Cost: USD 0.00
4 EASY STEPS TO FINDING A CHIROPRACTOR
Step 1: Open up a Google search
You will want to type one of the following in the search bar:
Chiropractor Aurora
Chiropractor 80015
Chiropractor near me
Best chiropractor in Aurora

Step 2: Review Their Website
The best chiropractors in Aurora put as much care into their website as they do into the rest of their office. By reviewing their website you will get a good feel for the doctor and if they are right for you.

Step 3: Check Out Their Reviews
Check out the Google Business Page of a chiropractic clinic you are thinking about visiting. It is easy for someone to say they are great, it's a different story to get other people to say great things about you.

Step 4: Give The Office A Call
Now that you have a basic understanding of what the office is about. Give them a call to make sure they fit the message that their website and GMB have been sending. You will know in a few minutes whether the office is the right one for you.